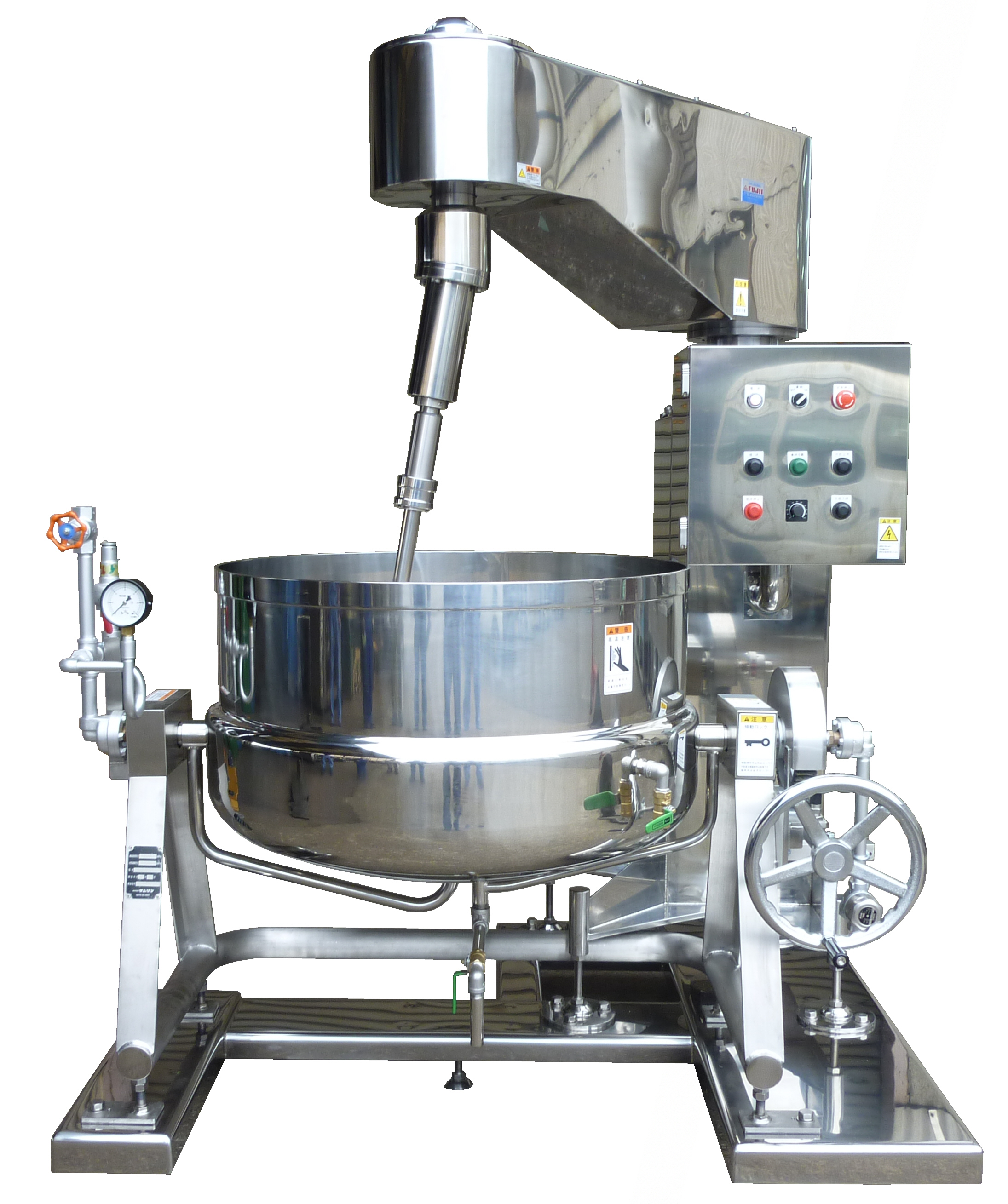 Other features
A new stirring head completely prevents contaminant entry.
The stirring unit is a vertical ascending/descending type designed for operation and safety (when adding ingredients/extracting products).
The stirring head, ascending/descending unit and column unit are completely stainless steel.
A high-efficiency geared motor maintains accurate speed even when the load varies.
The motor has been designed to reduce CO2 emissions and save energy.
The revolution speed and rotation speed can be set separately within a continuous range (option).
Use
Azuki bean pastes, gyuhi, custard cream, jam, fondant, curry roux, miso, meat sauce, tsukudani, gravy, hamburgers, croquettes, salad, chemicals, other
Option
The revolution speed and the rotation speed can also be individually varied continuously
Product Specifications
Equipment type
FM100
FM200
FM300
Kettle diameter(mm)
Φ500
Φ600
Φ700
Φ700
Φ800
Φ900
Φ950
Fill capacity(L)
50
90
130
140
200
260
310
Stirring revolution speed(rpm)
4~18
Stirring rotation speed
12~50
Stirring motor power(kw)
0.4
0.75
1.5
Power for stirring unit ascending/descending(kw)
0.6
External dimensions
Height(mm)
1800(2350)
Width(mm)
1500
Depth(mm)
1300