Depositor
FGD-6consecutive/FGD-12consecutive
Original depositors capable of a wide range of products and both small and large volume production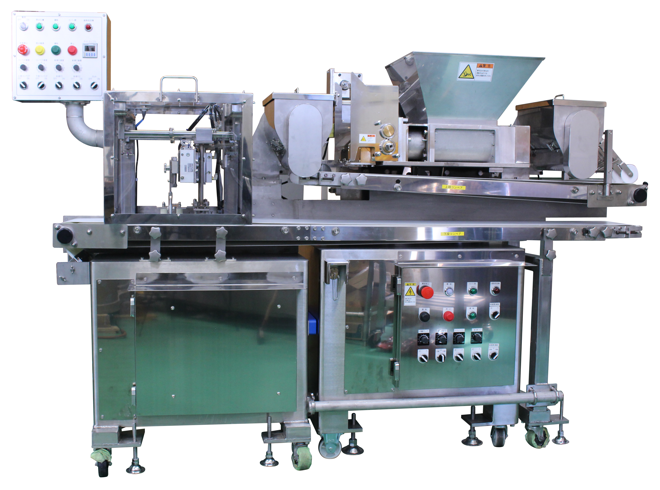 Warabi mochi, gyuhi
Sheet conveyor (option)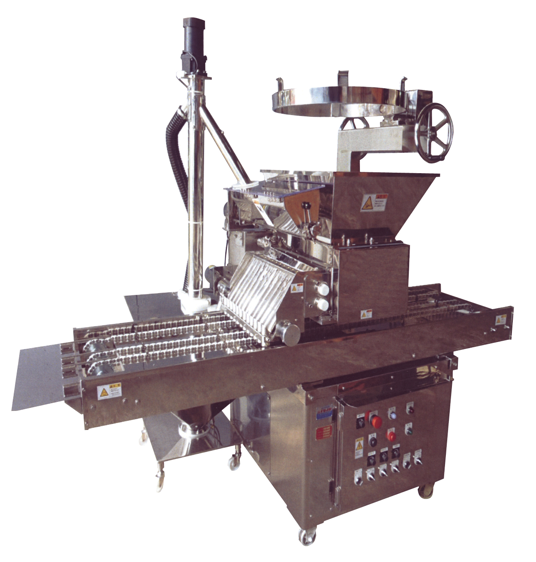 FGD-12consecutive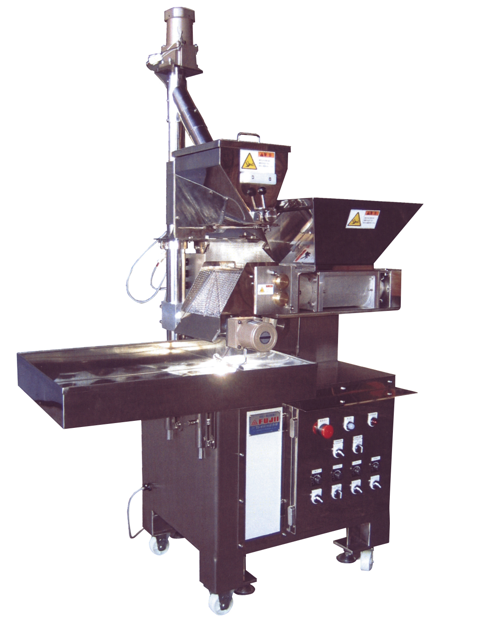 FGD-6consecutive
Loading and dividing can all be done at the same time while adding the powder.
Supports a wide range of products
It enables production of uniform products with accurate weight, and can be used with confidence for gyuhi, warabi mochi, candy and other products.
Easy weight adjustment
The product weight or production count (items per minute) can be adjusted with a handy knob. Depending on the product, amounts as small as 1 gram can be strained.
Easy operation
Button operation allows workers to operate the equipment while visually tracking the progress.
Easy cleaning
Parts in contact with ingredients and products can be easily disassembled and removed, for easy handling and cleaning without requiring much physical strength.
Equipped with powder circulation device
It comes equipped with a device that recovers and sifts unneeded powder for reuse.
Other features
Only equipment of its kind equipped with a powder circulation device that reduces unneeded powder
Loading part, conveyor and the powder circulation device can all be fully disassembled and cleaned
Volume can be quickly adjusted with a handy knob
Use
Kibi dango, gyuhi sheet, kinako, candy, warabi mochi, etc.
Option
Kinako flour sifting device, conveyor, sheet (belt-form) specification, cutting device
Product Specifications
Model
FGD-6
FGD-12
Manufacturing capacity
180-240pcs / min
360-480pcs / min
Number of nozzles
6consecutive
12consecutive
Weigh(g)
1-20
1-15
Hopper capacity(L)
20
90
Motor capacity
400w×2
400w×3/90w×1
60w×2
60w×2/40w×1
25w×2
25w×2
Power
Three-phase, 200 V
Three-phase, 200 V
weight
about 350kg
about 600kg
Example of use