Food toothpick applicator
A food toothpick applicator that can save the labor-intensive toothpick application work of three or four workers.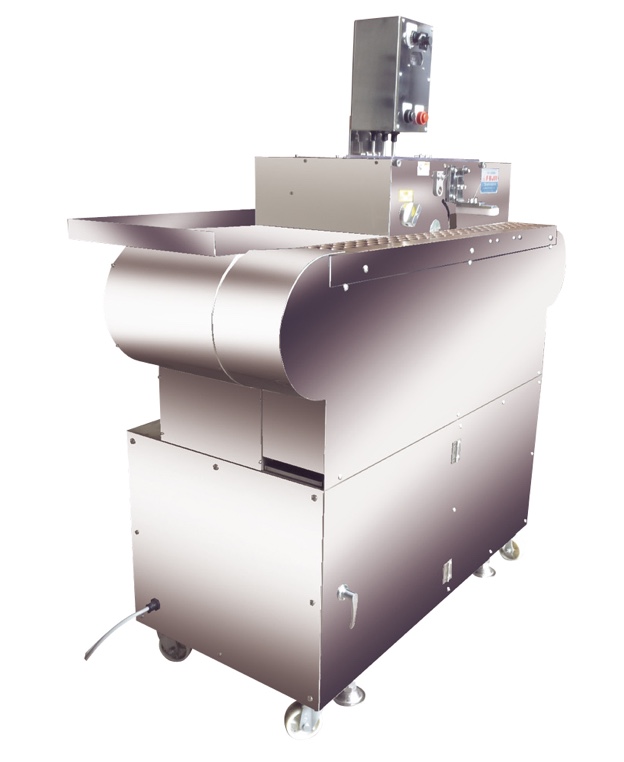 Safety and sanitary toothpicking work
Because it is automatic, there are no "injuries" in the fingers when sticking a toothpick, you can sting a variety of things by replacing the saucer.The material is made of stainless steel and made with Teflon processing, so hygienic The toothpick can be reliably and safely supplied by the automatic feeder. Also, since it is equipped with a freewheel, it can be moved easily, and the conveyor makes it easy to proceed to the next process.
Use
Toothpicking work
Option
Mold cleaning specification
Product Specifications
Equipment type
Food toothpick applicator
Model
YS1
Supported toothpick dimensions(mm)
50 to 70
Speed (rpm)
32 to 52 rpm
Motor used(kW)
Single-phase:0.4/Three-phase:0.4
Installation surface area
Vertical(mm)
1430
Horizontal(mm)
580
Height(mm)
1100
Weight(kg)
290