Multi-type Kneader [Invert-type]
type 600/type 660/type KIM660
Realized the same natural stirring and cooking as hand-kneading. Our long-selling machine!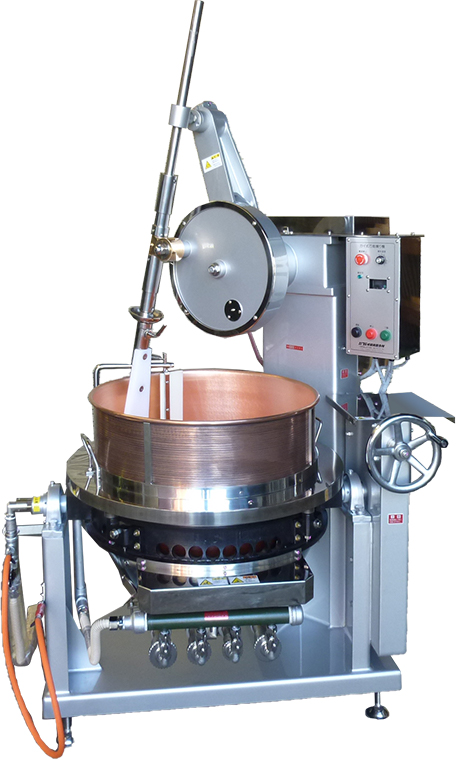 type 660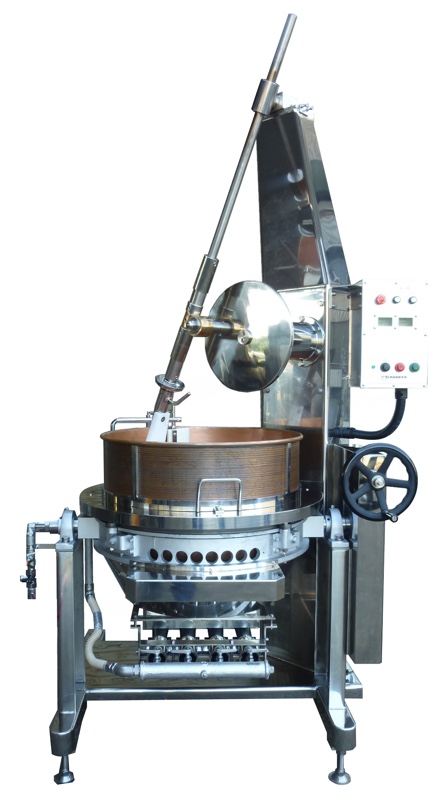 type KIM660
Many kinds of stirring is done with this one
This machine performs the same natural stirring and boiling as the hand-kneading, by rotation of the pot and circumference rotation of the cooker. The wide range of stepless speed change enables you to choose the optimum speed. Since the bevel gear is used for the rotation of the pot, the sound is small and it is excellent also in durability. By adding an intermittent timer (option), the stirring process can be rationalized.
Other features
For those who do not want to disintegrate ingredients
To those who make products of many kinds
It is possible to stir while embracing the same air as hand-kneading
Use
Cooking of azuki bean pastes; azuki bean jelly, gyuhi, surimitsu, cooked starch, fried rice, curried rice and rice dishes; cooking/stirring of curry roux or soups; other
Option
Timer · Aluminum pot · Automatic temperature control
Product Specifications
Equipment
Type 600 inverting
(600 mm diameter)
Type 660 inverting
(660 mm diameter)
Type 660 inverting
(660 mm diameter)
Type 660 inverting
(660 mm diameter) Stainless
Model
CKOT603
CKOT663
CKOS660
KIM660
Copper pot used
Inner diameter (mm)
600
660
660
660
Depth (mm)
400
510
510
510
Volume (L)
95
140
140
140
Motor used (kW)
Three-phase
0.4
Three-phase
0.75
Three-phase
0.75
Three-phase
0.6
Single-phase
0.4
Single-phase
0.75
Single-phase
0.75
Single-phase
0.6
Speed (rpm)
Paddle
24~49
Paddle
23~52
Paddle
23~52
Pot
1.3~2.7
Pot
1.2~2.5
Pot
1.2~2.5
Installation surface area
Vertical (mm)
1050
1160
1300
1380
Horizontal (mm)
1050
1170
1170
1043
Height (mm)
1750~2000
1890~2120
1890~2120
2550
Weight (kg)
500
550
540
50
Heat source
Propane, city gas
Propane, city gas
Steam
Propane, city gas
Example of use