Enable powders to be carried while sifting
Parts can be disassembled and cleaned, ensuring hygienic use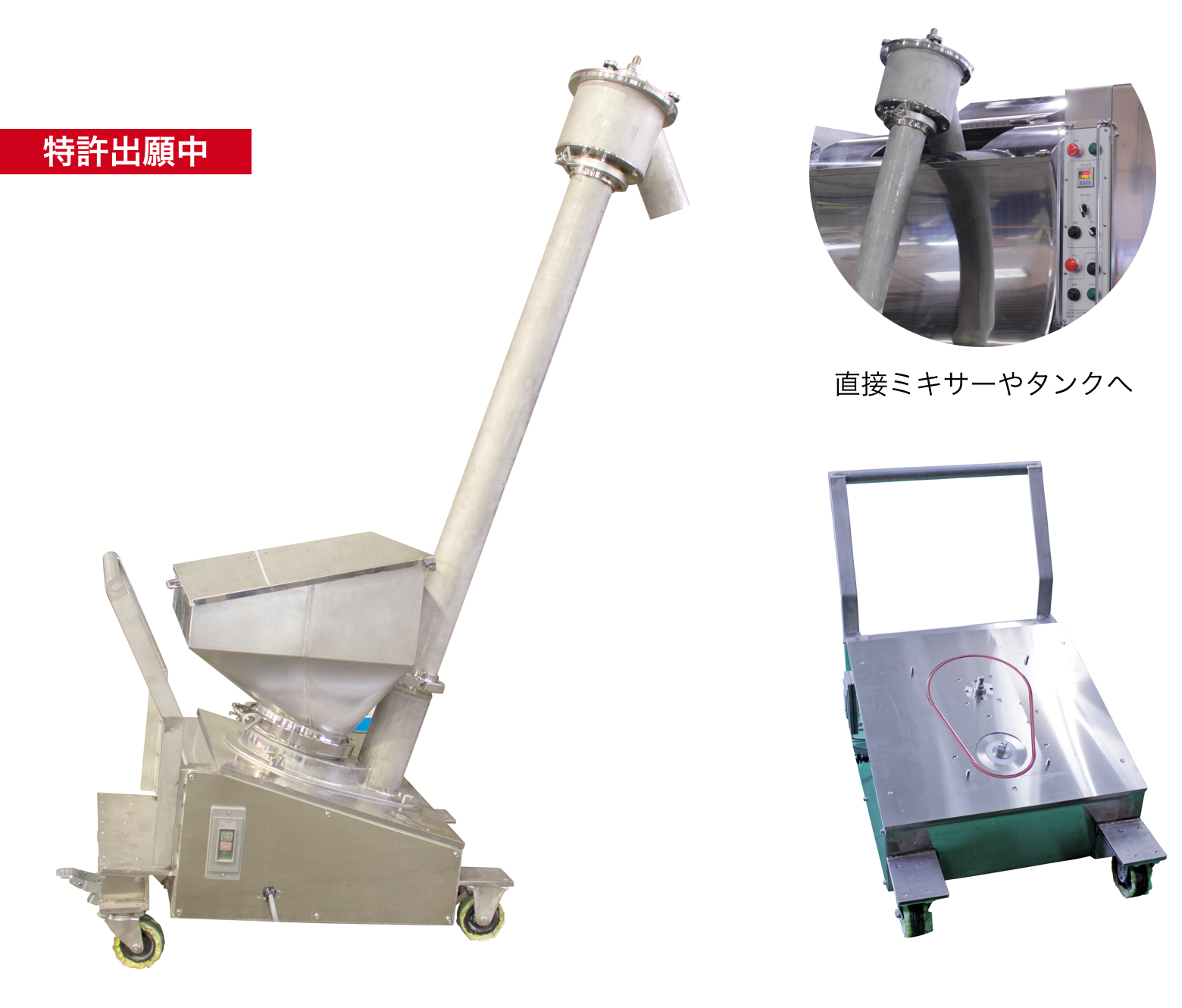 Providing support with various functions
The parts that come in contact with the powders can be disassembled and cleaned.
There is no need to worry about rust since the screws are stainless steel.
We will manufacture the product with the insertion height set to the customer's preference.
Our original sifting mechanism enables high quality sifting in a short time, and also contributes to the prevention of contamination by foreign substances.
Other features
One bag of powder (25 kg) can be carried in approximately 30 to 40 seconds while sifting
Made of stainless steel, and easy to disassemble and clean parts
Large tank that easily holds one bag of powder
Use
Powder sieve conveyance
Product Specifications
Equipment type
SFT
Power
Three-phase, 200 V
Hopper capacity(L)
60
Processing power
30 seconds / 1 bag(flour)
Machine size
Vertical(mm)
650
Width(mm)
1405
Height(mm)
about 2000(Max)
The above specification is for a three-bag Warner mixer.
The hopper capacity and height of the powder outlet can be adjusted depending on the customer's preference.