Wagashi Mixer
1 bag, 2 bags, 3 bags, 5 bags
The best dough by the optimum shape of tank and feather.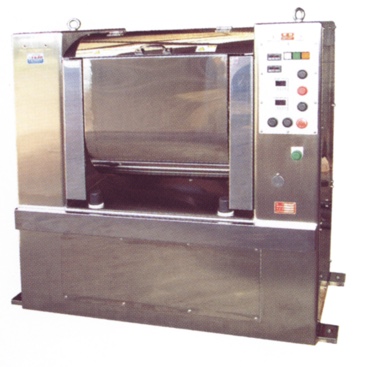 One-bag bread mixer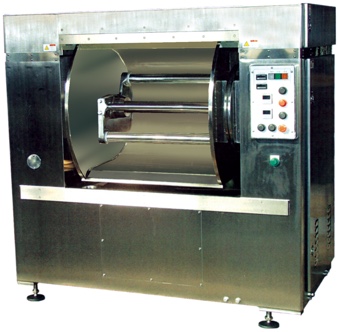 Two-bag bread mixer
Proprietary mixing boasting high water absorption
Mixer tank shape, feathers are ideal for fabric making, our unique structure has become.
The latest mechanical seal is adopted as a bearing part, and dough leakage is prevented.
Other features
Optimized tank and blade shapes ensure unrivalled bread dough.
Several options are available (including a touch panel operation panel and dough viscosity management unit).
Use
Bread doughs, Chinese manju, pies
Combination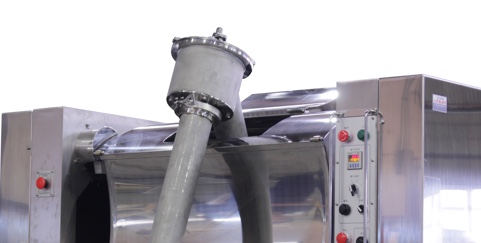 It is possible to connect with a sanitary shifter, which makes it possible to transport powder while sifting.
It is possible to greatly increase the efficiency of work that is difficult to carry powder bags and the like.
Option
Cleaning drain valve, Fabric temperature sensor, Jacket temperature sensor, Touch panel type
It can be set to your preferred speed with inverter type.
Product Specifications
Equipment type
One-bag bread mixer
Two-bag bread mixer
Three-bag bread mixer
Five-bag bread mixer
Model
BMHS-1T
BMHS-2T
BMHS-3T
BMHS-5T
Electrical capacity(kW)
Stirring:3.7/1.8
Container inverting:0.2
Stirring:7.5/3.7
Container inverting:0.4
Stirring:11/5.5
Container inverting:0.4
Stirring:15/7.5
Container inverting:0.75
Stirring speed(rpm)
High speed:80
Low speed:40
High speed:95
Low speed:47.5
High speed:71
Low speed:35
High speed:80
Low speed:40
Container capacity
Fill capacity:125L
Process capacity: Flour 25kg
Fill capacity:250L
Process capacity: Flour 50kg
Fill capacity:360L
Process capacity: Flour 75kg
Fill capacity:500L
Process capacity: Flour 125kg
Total capacity(kg)
500
1650
2050
3500
Dimensions
Length(mm)
670
880
1030
1140
Width(mm)
1230
1665
1775
2155
Height(mm)
1260
1620
1655
1850
Material
Container, agitator, stirring shaft:SUS304 Other: SS 41 coating (or SUS 304 exterior)