Warner Mixer
1 bag, 2 bags, 3 bags
Ideal for stirring and mixing. Mixing without uneven texture, also supports high viscosity fabrics.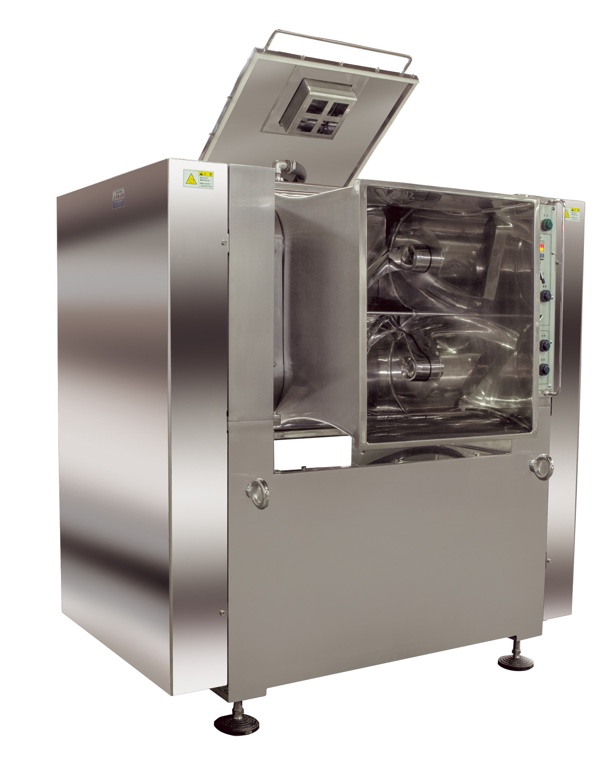 Warner Mixer for 1 bag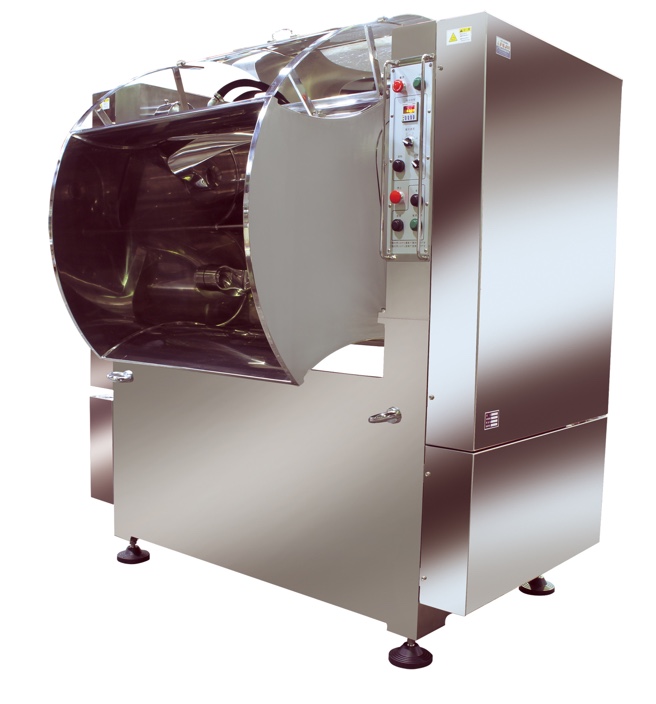 Warner mixer for 3 bags
Σ blade capable of agitating and mixing highly viscous dough

The agitating blade is Σ type, double-arm unequal speed rotation. This makes it possible to stir and mix in a short time.
In addition, the rotation speed can be arbitrarily set at 4 step speed by the inverter stepless speed change, speed change, forward rotation and reverse rotation can be done during operation, and can be agitated quickly at optimal speed.
Many kinds of stirring is one in this unit
It is possible to stir cold water, warm water, or steam into the jacket of the stirring container while cooling and heating the dough, so that it can be used for various kinds of products with one unit. (Steam heating type is custom order)
Support with various functions
The stirring time is stopped by the timer, but stirring with the normal rotation reverse rotation timer is also possible in addition to this. The stirring container is overturned and restored by motor drive. Currently three types of lid opening and closing methods are available for stirring containers. There are three types of movable opening and closing type, vertical moving opening and closing type, rear sliding opening and closing type. (For 1 bag, open and close in conjunction with falling back)
Other features
Mixing is possible in a short time
Compatible with a wide variety of products with one unit
There are three kinds of lid opening / closing methods
Use
Cookies, sablé cookies, pies, choux pastry and other high-viscosity doughs
Combination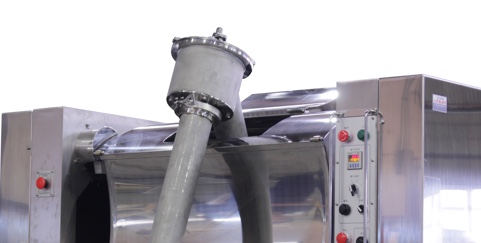 It is possible to connect with a sanitary shifter, which makes it possible to transport powder while sifting.
It is possible to greatly increase the efficiency of work that is difficult to carry powder bags and the like.
Option
Touch panel
Product Specifications
Specifications
One-bag type
Two-bag type
Three-bag type
Electrical capacity (kW)
Stirring: 3.7 (inverter speed)
Inverting: 0.2 (brake motor)
Stirring: 7.5 (inverter speed)
Inverting: 0.4 (brake motor)
Stirring: 11 (inverter speed)
Inverting: 0.4 (brake motor)
Stirring speed (rpm)
Stirring shaft A:29~160
Stirring shaft B:38~220
Stirring shaft A:25~116
Stirring shaft B:32~150
Stirring shaft A:25~113
Stirring shaft B:32~146
Container capacity (L)
Fill capacity: 158(100 for normal use)
Fill capacity: 260(200 for normal use)
Fill capacity: 380(300 for normal use)
Material
Container, stirring blades, stirring shaft :SUS304
Mixer: SS 41 coating (or SUS 304)
Other: Plating or coating
Installation surface area
Vertical (mm)
1113
1450
1458
Horizontal (mm)
1270
1370
1695
Height (mm)
1620
1730
1881
Weight (kg)
1000
1300
2000
Example of use